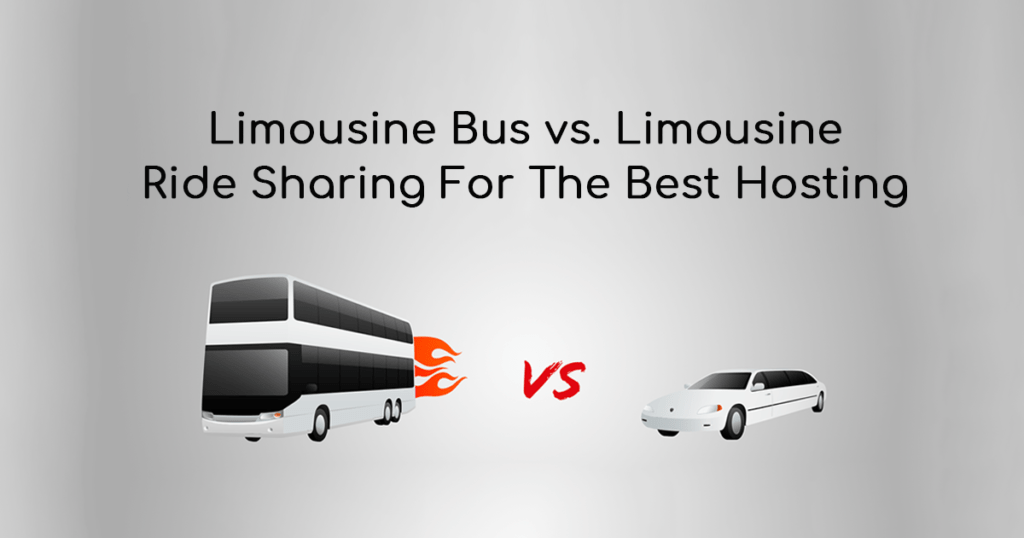 No, You Could Not Set Up The Fastest WordPress Hosting for Less Money.
Limousine Bus vs. Limousine: 2 Ways to Deliver Your WordPress Website.
We have built a luxury limousine bus with Lamborghini-like speed and Volvo-style security to deliver your WordPress website to your visitors.
Yes, you could deliver your site in your own personal limousine.
You would do more work, pay more money, have no help, and be less secure.
Costs Required to Build The Fastest WordPress Hosting
Should you decide to build your own, here's what you should expect to pay:
Cloud Hosting Fees: $10 – $30 per month (for the equivalent of our minimal plan)
Security: $10 – $20 per month
Automated Backups: $3.50 – $6 per month
Control Panel: Free: $15 per month
Site Silo, Secure OS: $14 per month
Enterprise HTTP/3 Web Servers: $10 per month
CDN: Free – $10 per month
Your personal limousine now costs you $$47.50 – $105 per month. And we didn't even factor in the time you will need to spend signing up for accounts, downloading and installing software and simply building it all.
But there's more!
Maintaining A Server Delivering The Fastest WordPress Hosting
Now are you a certified systems administrator? Yes? Then you can certainly maintain your server yourself.

You're not? Then you may want to leave that server maintenance in the hands of the professionals.

We'll make sure that your server is running the latest versions of PHP, MySQL, MariaDB, etc. – and that are compatible with your WordPress website. You just go enjoy some free time with your loved ones.
24/7 Support for The Fastest WordPress Hosting
Now, let's throw in 24/7 online support tickets and chat. How much would you have to pay for that? It's not going to be cheap, is it?

Don't forget free site migrations, SSL certificates, malware removal and more.

Now visit the plans page. We hope you'll agree that you're getting an incredible deal.